The WooCommerce Bulk CSV Stock Updater gives you an easy-to-use tool for updating all of your product stock at once. Simply upload a csv with either the product id or the sku and the new quantity and follow the directions to update your stock. It's simple, powerful, and easy to use.
Features:
Modify stock quantity by product ID or SKU
Preview stock changes
Modify stock level of hundreds of products in seconds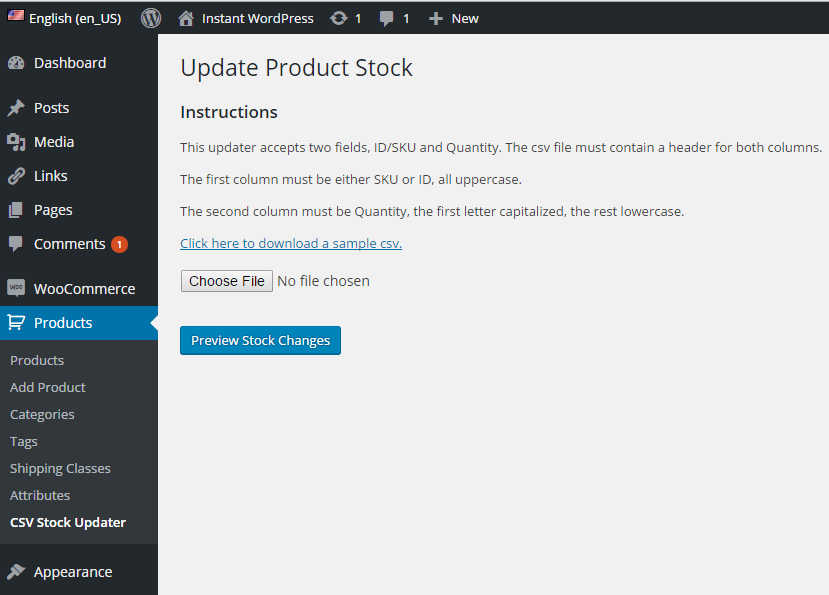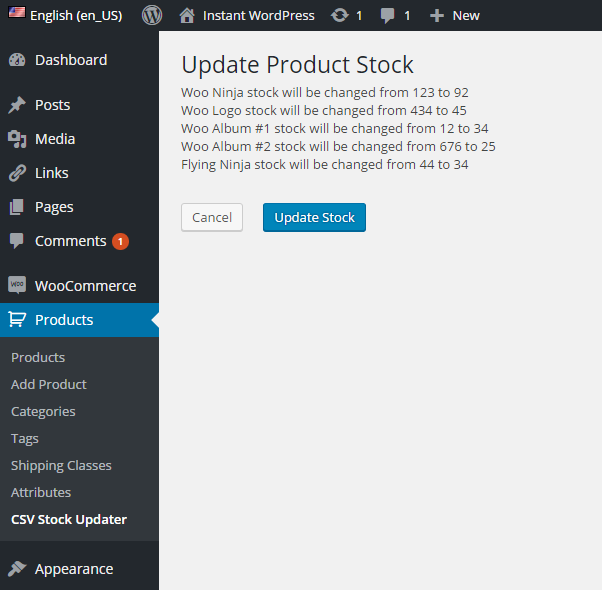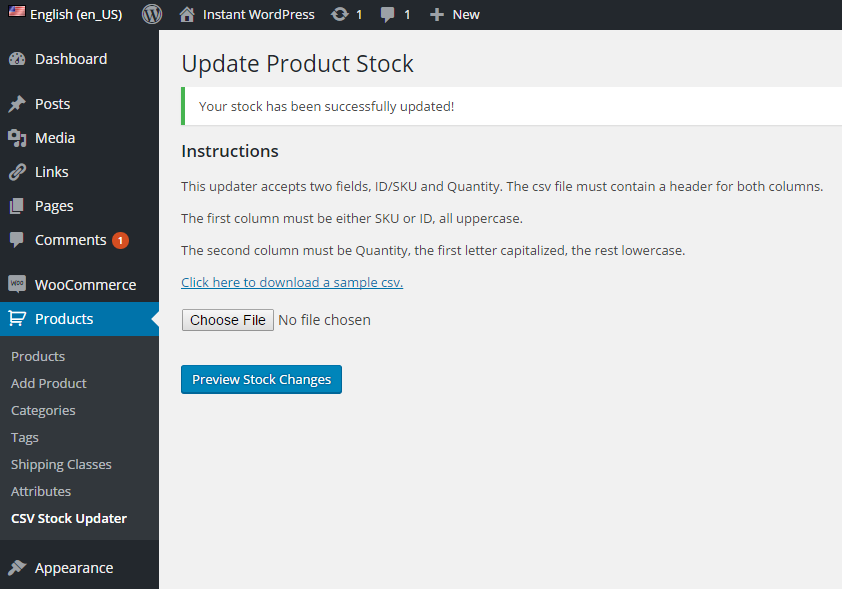 You must log in and be a buyer of this download to submit a review.