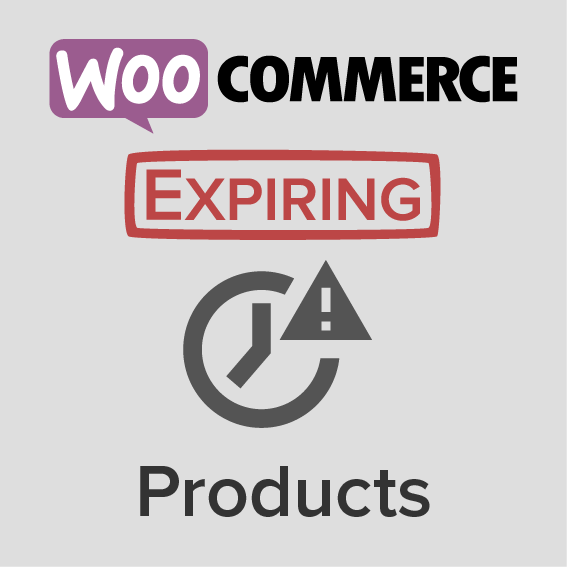 WooCommerce Expiring Products makes promotional, time-limited sales or bundles a breeze. Set it up, and it does the work for you. With a number of useful and intuitive features, WooCommerce Expiring Products blends into your WordPress admin making your product creation painless and simple.
Once expired, your product doesn't go away or get lost into your other items. Instead, the expired item is given a custom "Expired" status that is filtered by WordPress, making your search for expired products quick and easy. In addition, the title is prepended with "Expired".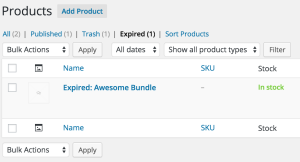 Want to add, remove, or alter the expiration date? No problem! Simply adjust the date with WordPress' built in datepicker, save, and publish.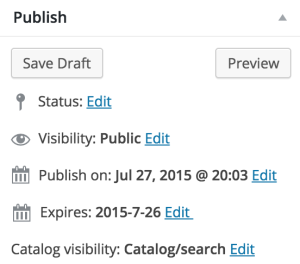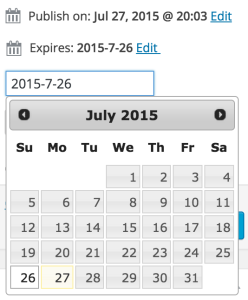 Need to add an expiration date to multiple products at a time? No problem! With WCEP, you can bulk and quick edit your products' expiration date from the product listing. This will save you tons of time.
You can even add the date that a product expires for the customer to see with the [expires] shortcode. And WooCommerce Expiring Products styles come from your theme's native styling for the same look and feel that you already have chosen.

Every online store needs a way to show off and highlight the discounted products. WooCommerce Expiring Products has a built in widget for your sidebar to meet that need. Simply drag the widget to the desired sidebar, add a title, choose between recently expired or expiring soon products and save to provide an easy and beautiful list that matches your theme's native styling.
You must log in to submit a review.