WooCommerce Next Order Coupon is an extension that generates a unique WooCommerce discount code for every completed order and adds it to the order confirmation email. This unique way of after sales marketing will increase returning customer revenue.
Main features:
Includes all WooCommerce coupon settings for the default values of the Next Order Coupon (expiration, number of uses, min. order amount, etc.)
Lets you define a minimum order amount as a threshold for coupon generation
Define coupon amount as a percentage of the order that triggers the coupon
Easily edit & format email text and location
Includes actions/filters to be used for your email templates for even greater flexibility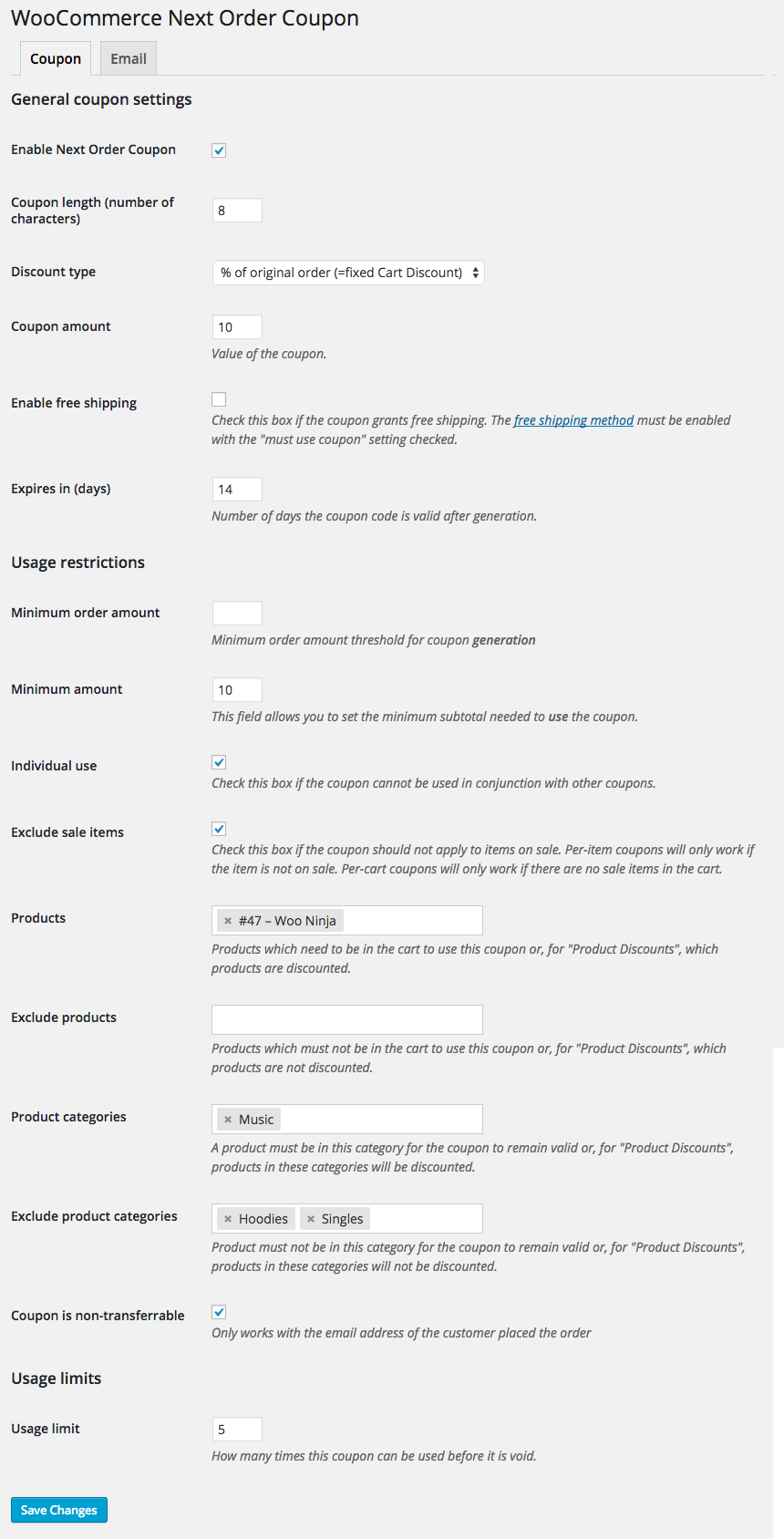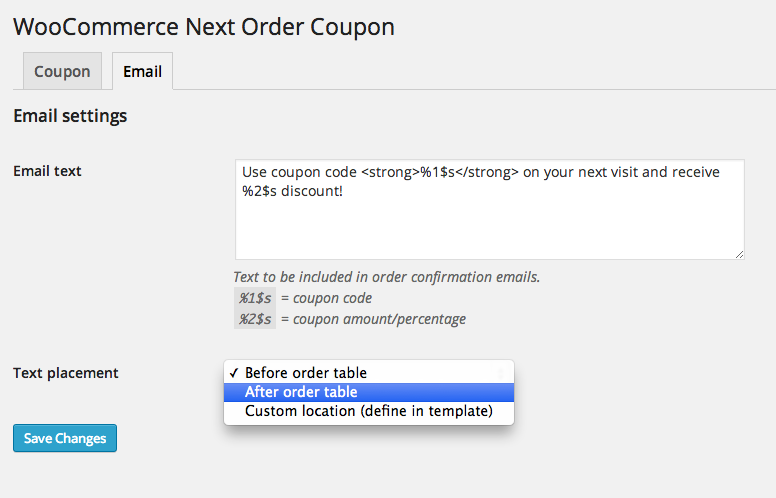 Reviews
You must log in and be a buyer of this download to submit a review.