WooCommerce 2.2 was released back in september and added a feature that we had been anxiously awaiting: WooCommerce Refunds! We had already received a lot of requests to integrate refunds into our WooCommerce PDF Invoices & Packing Slips plugin, but knowing it was on the roadmap for 2.2, we decided to wait on that rather then inventing our own system.
Because some of the functionality is not directly evident, we decided to post a micro-tutorial on how to use them.
On the WooCommerce 2.2 edit order screen, you will see something like this: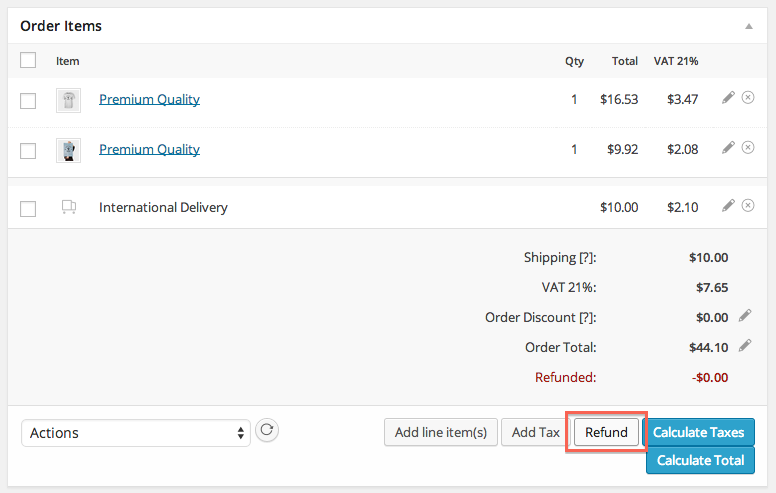 To create a refund, click on the Refund button. New edit fields will appear. You can simply enter the quantity of items you want to refund, and WooCommerce will calculate the corresponding prices. We recommend to primarily use the per-product edit fields. If you only enter the total refunded amount, taxes will not be calculated, which is important if you want to create Credit Notes. You may also enter a reason for refund.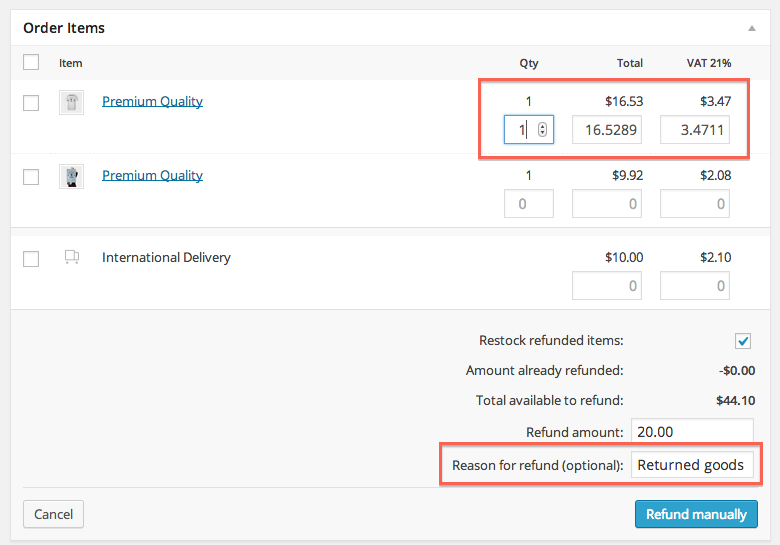 After you have entered the refunded quantities/amounts, hit the refund button and you're done:

One order can have several separate refunds, so when you press the 'Refund' button again, it will create an additional refund rather than edit the existing refund. It is currently not possible to edit existing refunds, but you can delete a refund and then recreate it.
Our WooCommerce PDF Invoices & Packing Slips Professional extension makes it a breeze to create PDF Credit Notes for refunded orders, in addition to offering many more nifty features.