Enable variable external products, customize link actions and more in WooCommerce with Improved External Products Pro.
Open Products in a New Tab:
Many people who offer external products want a way to open their products in a new tab. Well now you can!
Improved External Products Pro allows you to choose to open your products in a new tab on a global level as well as per category and per product/variation.
It's simple and easy.
Do it on a product level: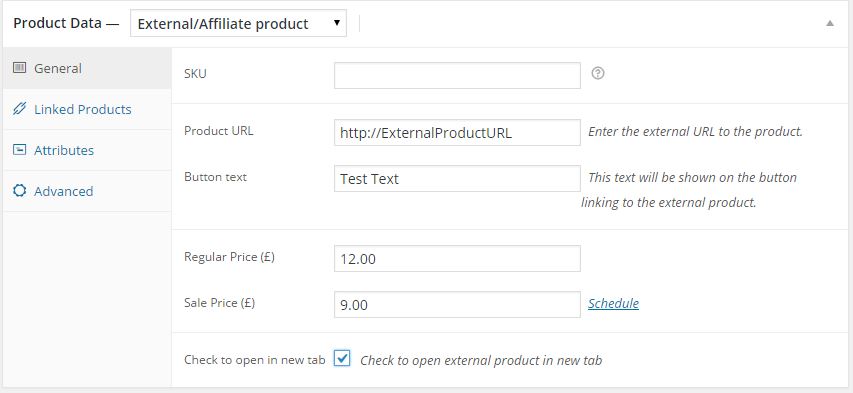 Or global/category level: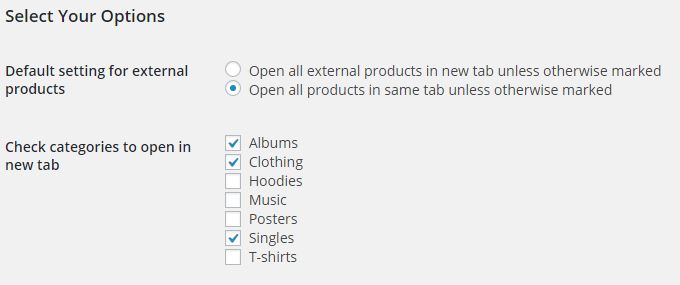 Allow for External Variations:
If you are like many stores you could make even more money by selling product variations on your site and adding an affiliate link off-site to variations you don't sell. With improved external products pro you can do that.
Add a variation to a variable product and set your button text, link action and link location: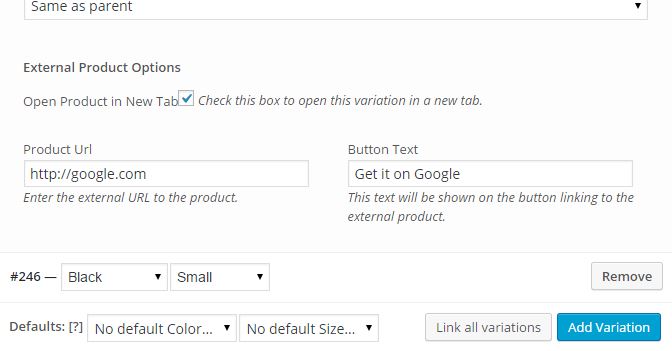 Then view it on the front end: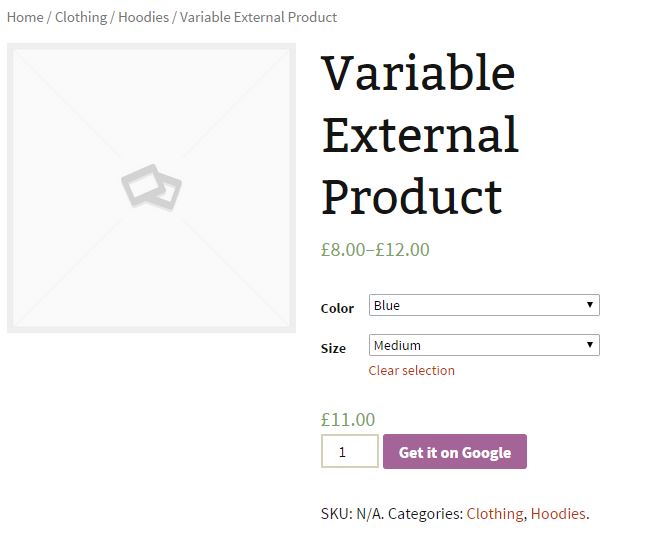 It's as easy as that!
Customize the action on External Products in Category Pages:
You can also customize the way external products function on category pages. You can choose to link the product image to the product on your site or externally, as well as link the product button externally or to the product on your own site. The link will open in a new tab or existing tab depending on  your settings set at the global, category and product level.

Reviews
Very good plugin, works well. If you have any problems then you can count on the support from WPOvernight. Thank you very much, I really liked our cooperation.
I've tried a bunch of external link plugins, but this one is the best. No glitches. Fast loading. Doesn't break my product page. It is really well coded. I fully trust this plugin to be on my affiliate sites. Integrates perfectly with Datafeedr.
I install the plugin to link Add to Cart Button to Product Page from Category. This was the only plugin I found for this issue. I had some problems with setting up the plugin because of my theme.
The support was quick and efficient.
I reccomend it.
The plugin works exactly as intended, and when I had some confusion on my part getting it to work the way I wanted, the team was quick to respond and had me up and running in a few short minutes. I highly recommend this plugin to anyone looking to use external/affiliate links on your WordPress site.
You must log in and be a buyer of this download to submit a review.