Menu Cart Pro is the most popular e-Commerce menu plugin with over 1 million downloads of the free version on WordPress.org. It is fully compatible with WooCommerce, Eshop, WP e-Commerce, Easy Digital Downloads and Jigoshop. This enhanced version of the plugin takes it up a notch, giving you access to a variety of different cart icons, a super cool cart flyout and a variety of other awesome features.
This plugin includes all the great standard features found in the free version plus:
A choice of over 10 cart icons
A fully featured cart details flyout
Ability to add cart + flyout to an unlimited amount of menus
Ability to add a custom css class
Automatic updates on any great new features
WordPress Multilingual integration
Works with WooCommerce, Eshop, WP e-Commerce, Easy Digital Downloads and Jigoshop
Need to see more? Click the "purchase" button and watch how the menu cart icon changes!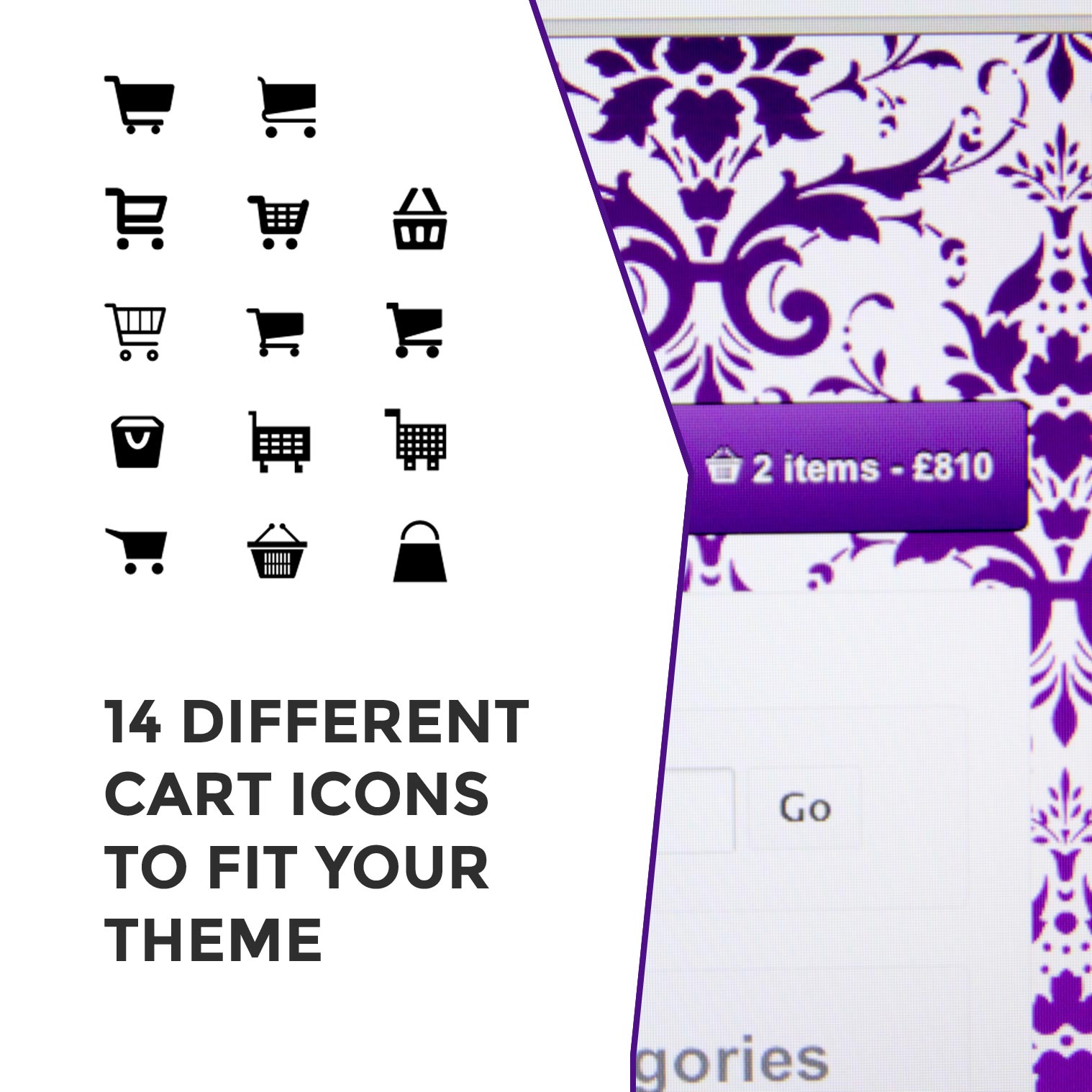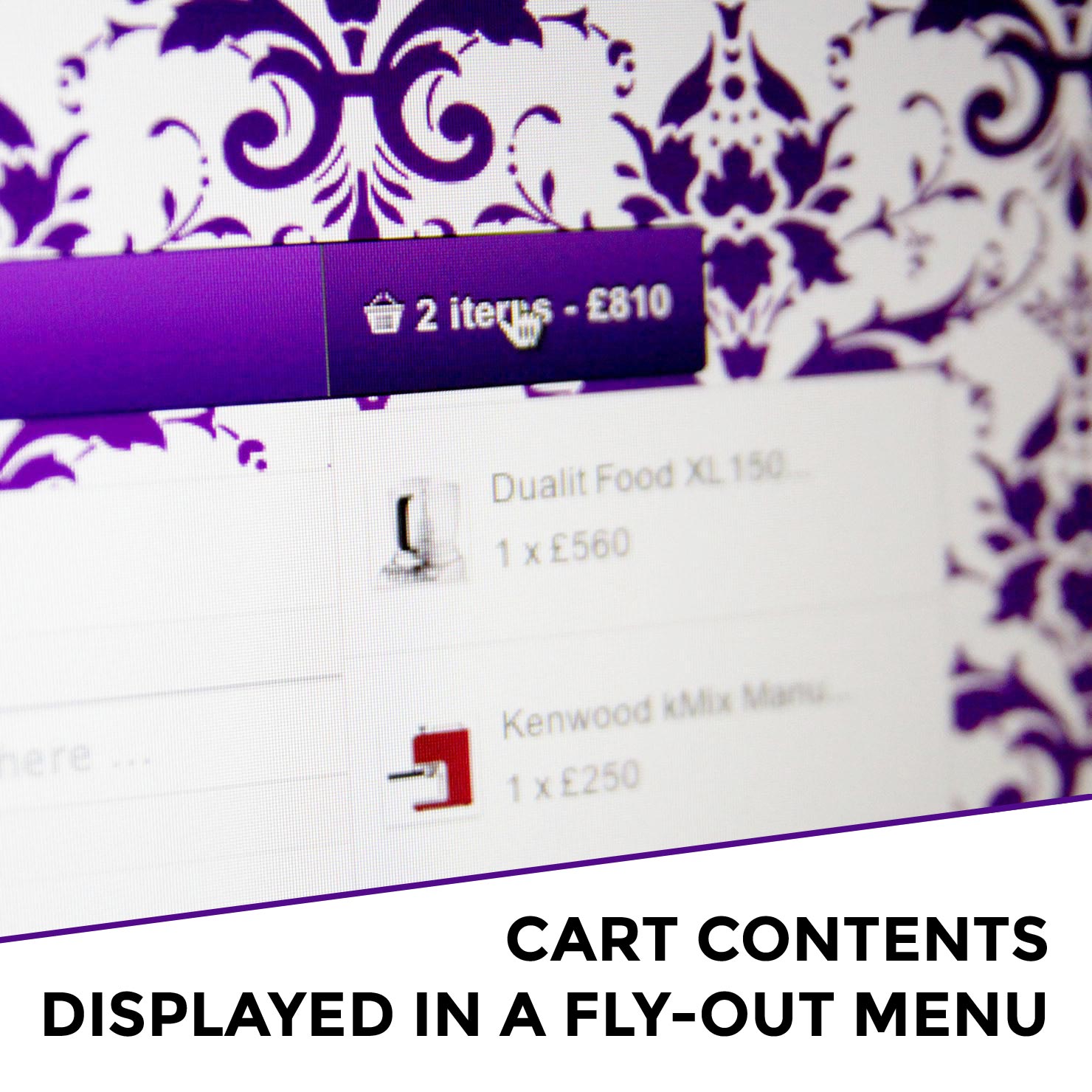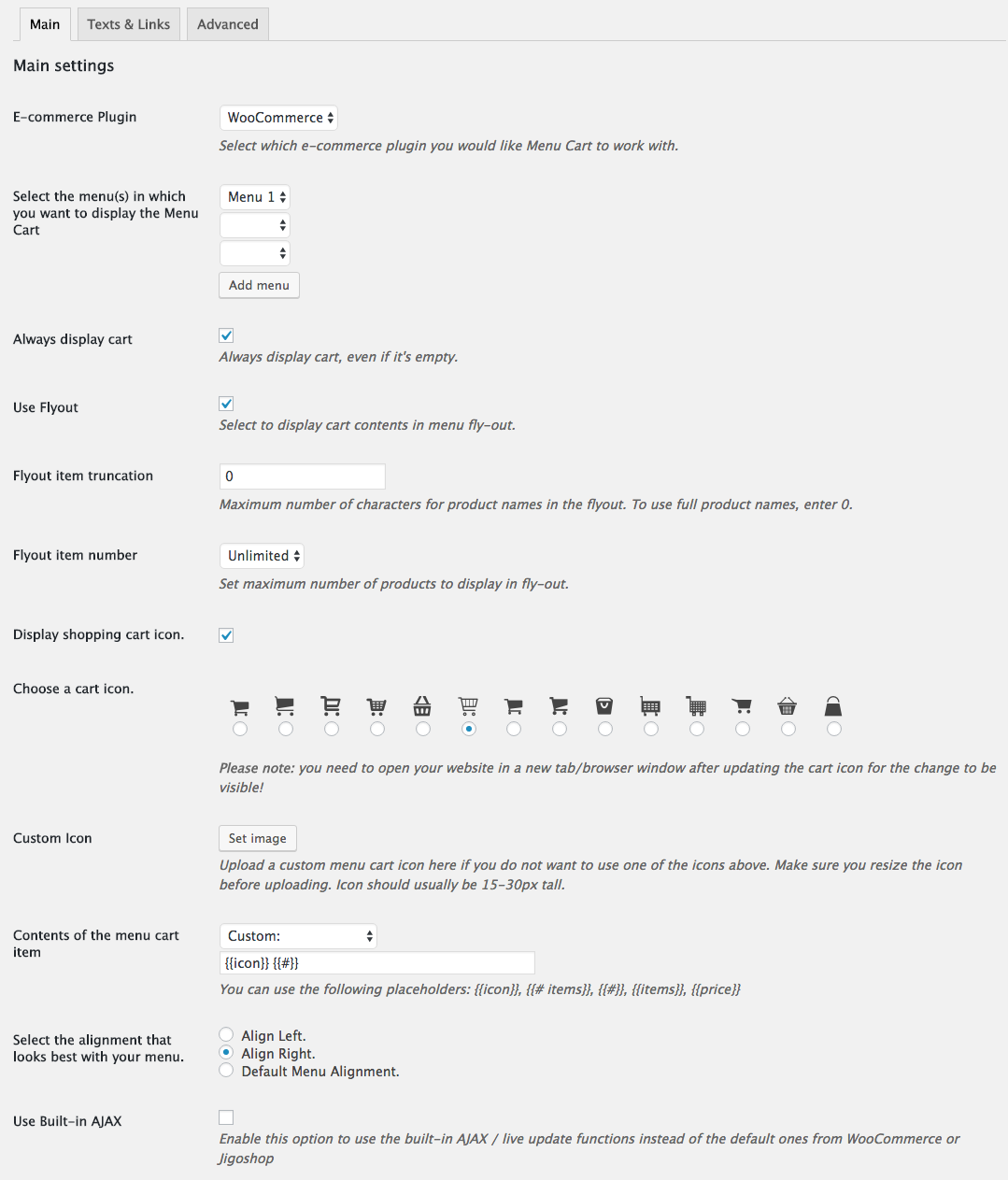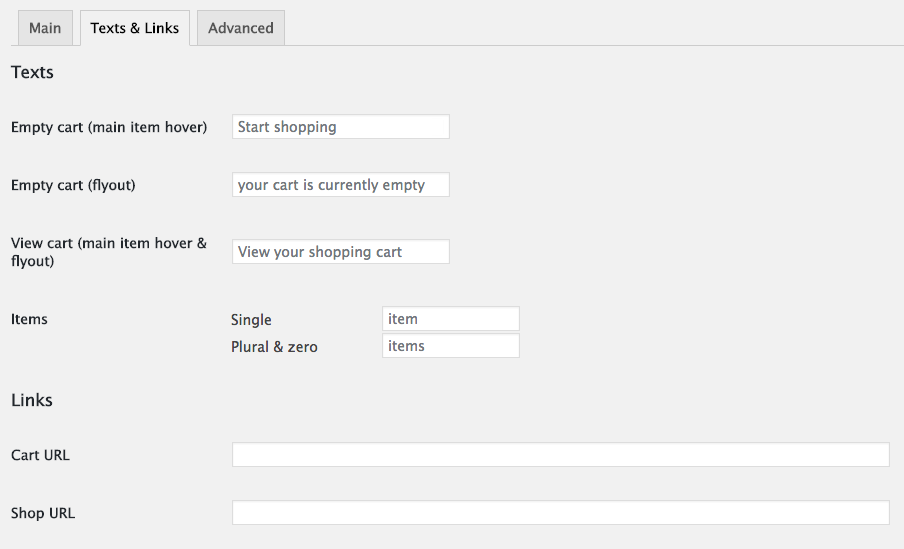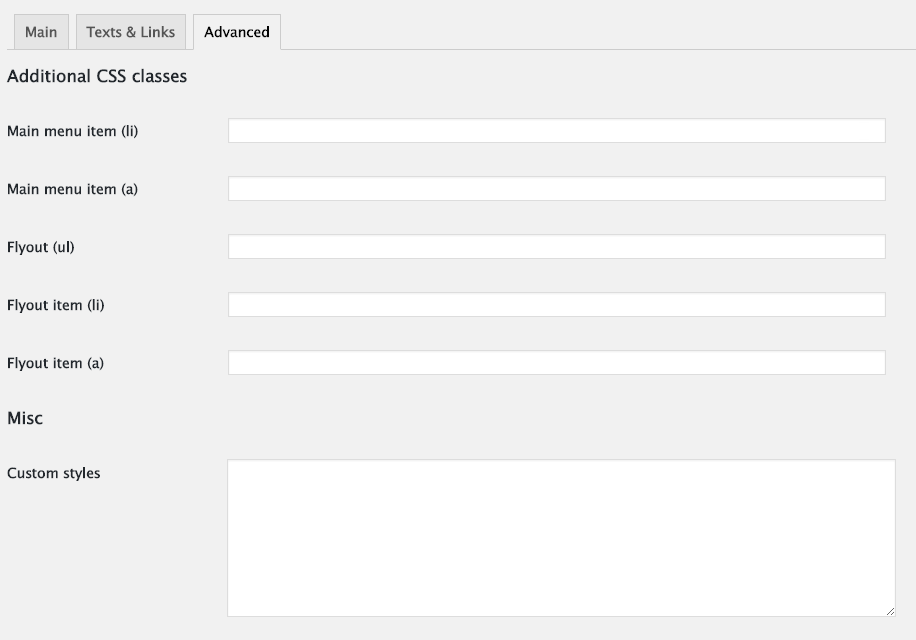 WP Menu Cart Custom contents
WP Menu Cart Pro Main settings
WP Menu Cart Pro Text & Links settings
WP Menu Cart Pro Advanced settings
Reviews
Polite, quick, reliable, great! Two thumbs up!
This is a great shopping cart plugin. It adds nice functionality, and its highly customizable. Plus the support responds quickly and is super helpful. Highly recommended.
Purchased the menu cart pro and had some minor issues with CSS adjustments and putting the shortcode in my theme. Ewout Fernhout get's the rockstar badge for fast and knowledgeable support. Keep it up! Best, Tobias
Does just what it says it will. Superb and fast support. Very glad I purchased the Pro version!
Great little plugin. Works well, with quite a few options to choose from.
5 stars for the support too. Small issue with the plugin and a theme I was using, but the support were so helpful, and found a solution to my issue very quickly. Highly recommended.
I bought this plugin and found it easy to install and set up but immediately found it was conflicting with my site and not working correctly. The support I received was outstanding and beyond the norm. The plugin is now working perfectly and I am delighted. Many thanks Ewout. You are a star.
that's awesome product by awesome support. thank you
I was struggling a bit with this plugin to add to my site because my website's CSS was clashing with it. But after sending a mail I got a response within 12hours and had everything resolve. Darren was more than helpful. I'd definitely recommend this plugin, it does everything I need, but I was more sold on the quick and friendly support I received.
Thank you WP Overnight!
Love the plugin, super easy to setup even for a newbie like me. Ewout helped me within hours with a CSS class fix so that it worked perfectly with my theme. So excited
Great work, guys! Thank you!
Just what I needed for a theme that was lacking this feature. I had a question about how to do something and received an answer within minutes. Very pleased. Thank you 🙂
Great Plugin!
Does exactly what we want and gives a great UX.
Highly recommended!
Many thanks for your quick call out looking into and fixing a conflict issue we encountered.
10 star rating!
I purchased this plugin with lot of hope and it fulfilled every single one of them. I really like this plugin and highly recommend it to purchase. The support is a bit slow as per my experience, but the plugin is awesome.
Absolutely amazing plugin, worked in standard WooCommerce menu but not in my custom menu but with an email that was answered within 5 minutes (maybe less) and problem resolved.
Thanks for the perfect service and plug in i couldn't have asked for more!
Wow! I expected some nice things from this plugin for WooCommerce – and it is well done indeed. Lots of options for customizations. What I did not expect was that I'd get such great after-purchase support from Ewout, the developer. And to be clear, there was nothing wrong with the plugin…it was my site that was a bit finicky. Thanks for great work! – ab
Your support is awesome! Please keep this up… We need more plugin developer who are dedicated to their work like you guys!
Nicely working plugin and absolutely best support I have ever had. Sad that I can not give ten stars, this plugin and developer would deserve them all!
You must log in and be a buyer of this download to submit a review.