Use WooCommerce Customer Manager to manage your customer database with ease. Assign each customer a customer number (for both registered and guest purchases) and enter notes and custom fields on each customer's "customer card".
Main Features:
Customer Numbers: All customers (registered and guest) get a customer number, which you can print in invoices or use when exporting your orders.
Customer Notes: Keep track of phone calls or specific customer wishes
Customer Card: Quickly create a customer card with custom fields (checkboxes, text fields) to keep track of recurring customer properties (for example, a checkbox for customers that received a certain sample)
Search customers: Search by name, username, customer number, billing & shipping address, email or phone number.
The WooCommerce Customer Manager is a perfect and super easy tool for managing your WooCommerce customers! Think of it as a light WooCommerce CRM.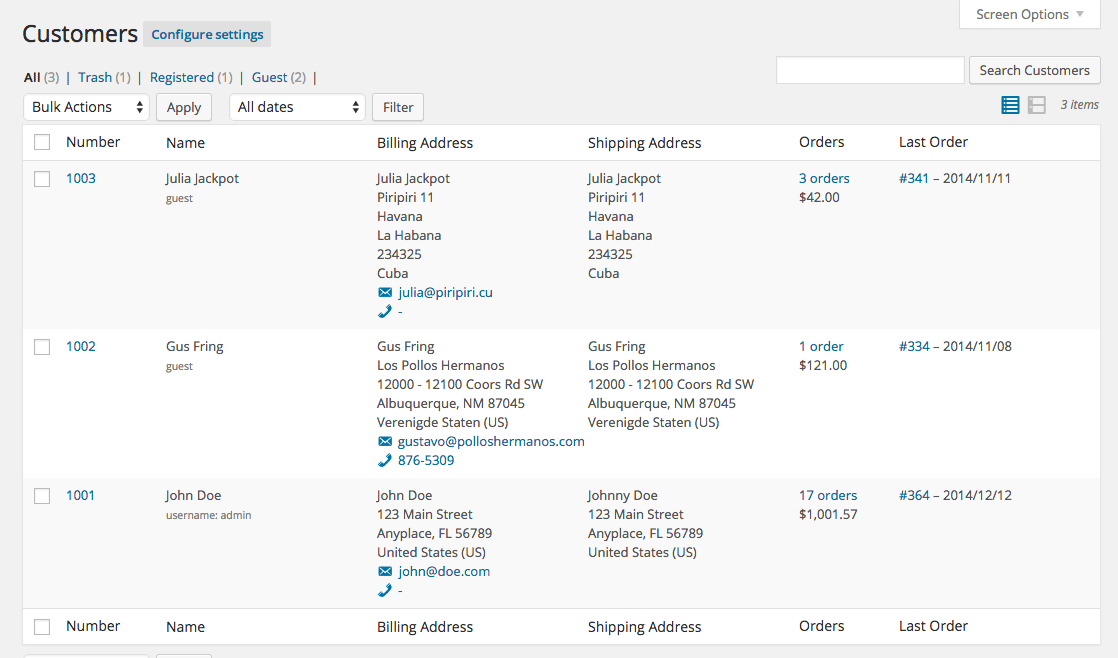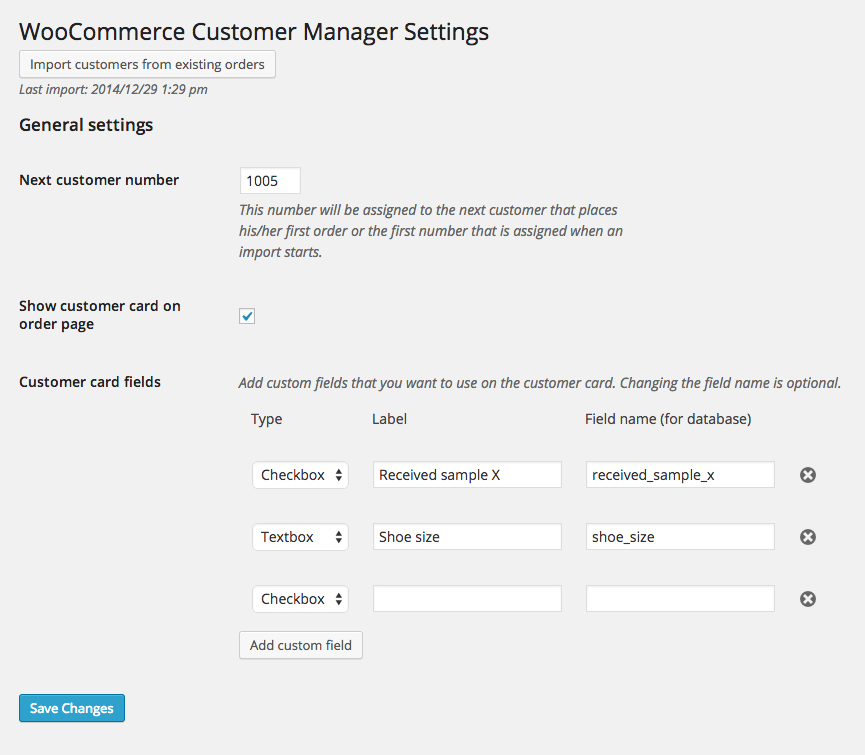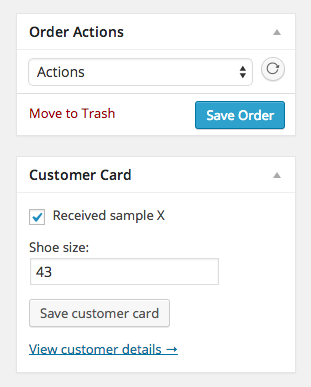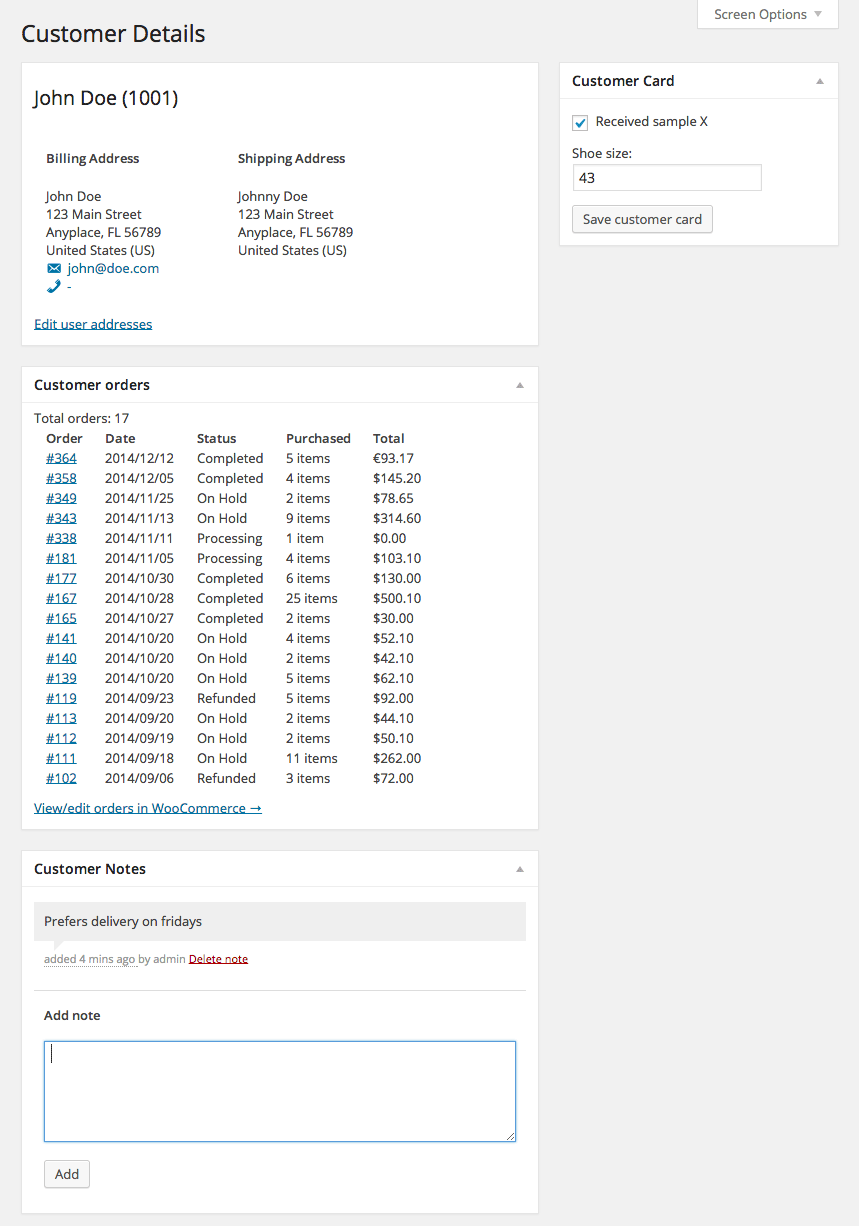 Reviews
I am excited about the speed of response to my support request. Within a short time the problem was solved. The plugin itself is very helpful and makes my work easier. Thank you very much!
You must log in and be a buyer of this download to submit a review.