This download bundles 2 premium templates for the FREE WooCommerce PDF Invoices & Packing Slips plugin (which can be downloaded here). The content of these templates (all columns and totals) can be completely customized to your taste with an easy to use drag & drop customizer – check out the screenshots below! The customizer also works with the Professional Extension (Proforma Invoices, Credit Notes & more!).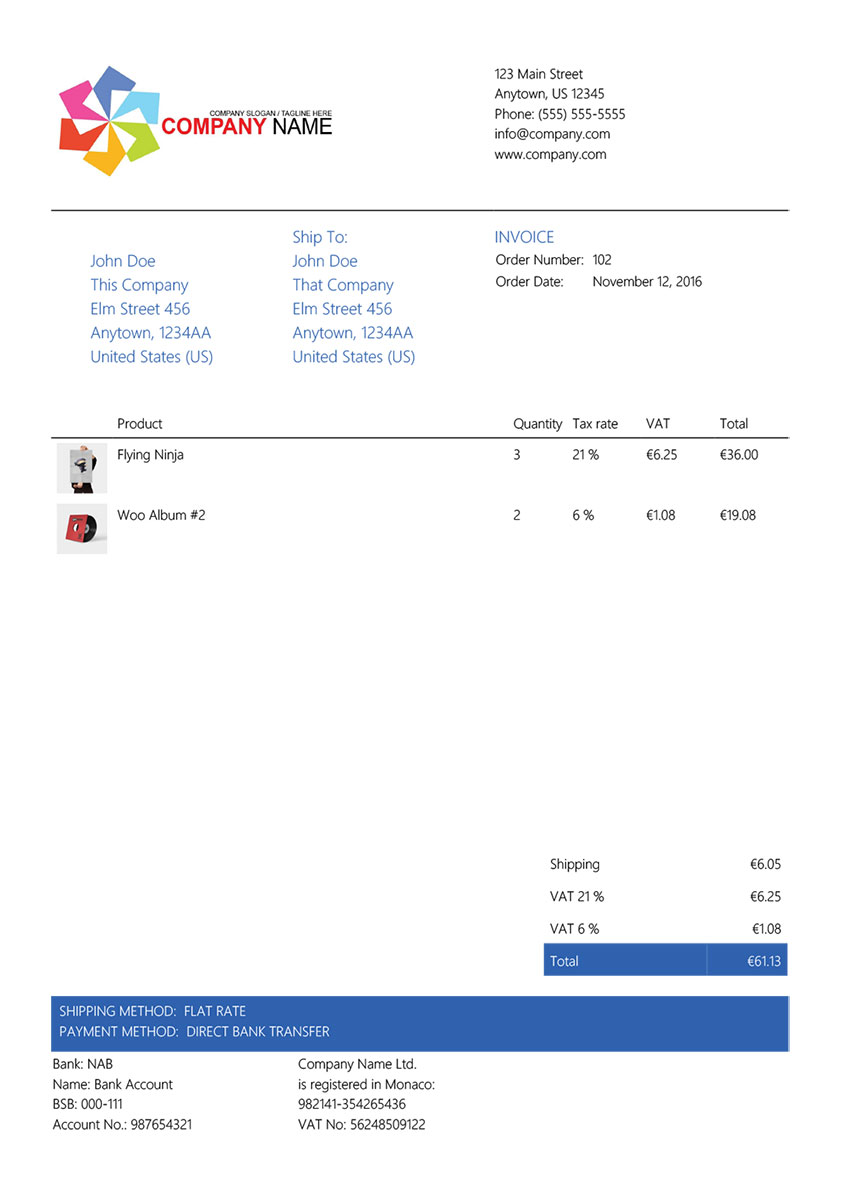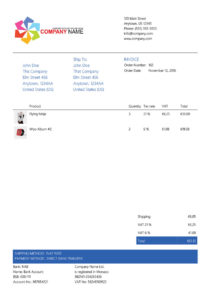 Modern
This stylish template includes 3 additional columns in the footer that can be used to display company & bank information. It also shows product thumbnails in the list of items which sets it apart from more traditional invoices & packing slips.
---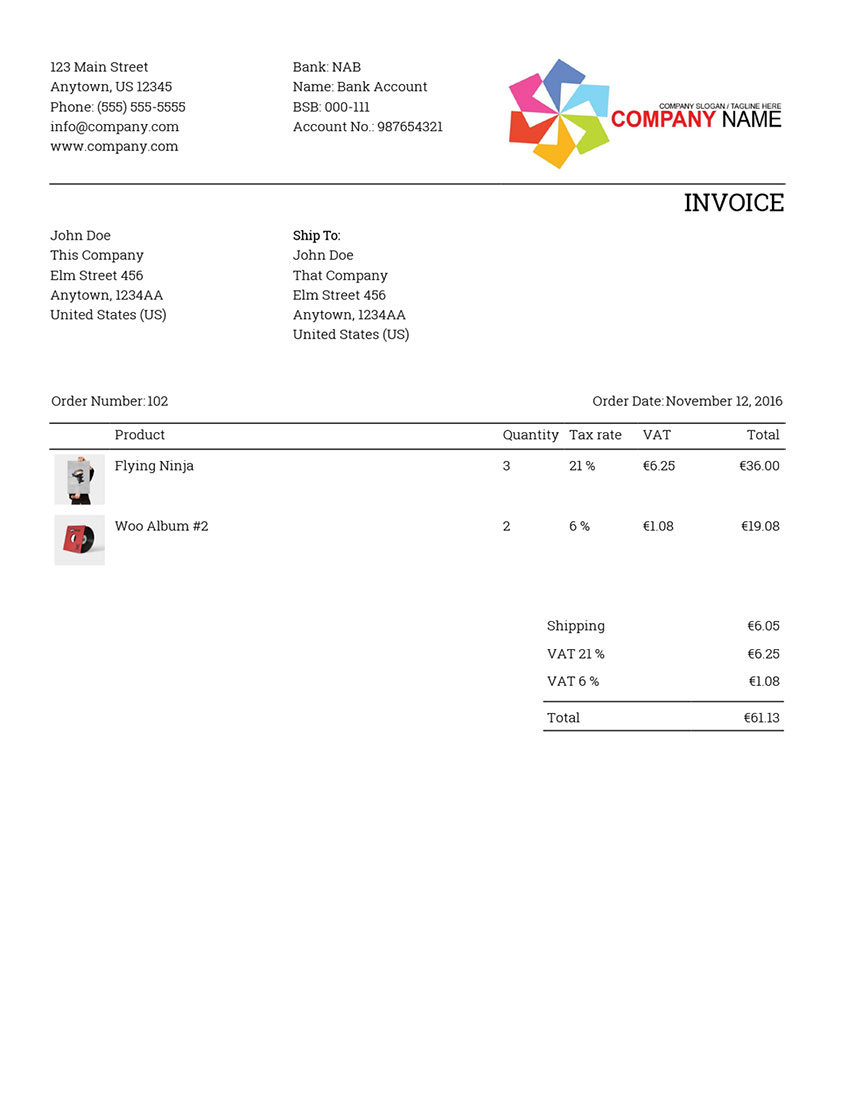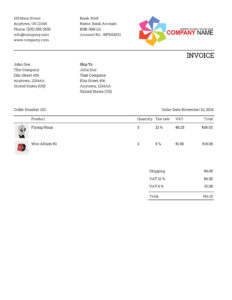 Business
Like the Modern template, this template includes additional columns: 2 extra columns in the header that can be used to display company & bank information. By default, all prices are excluding vat, and the percentage of vat is displayed for each product. Different tax classes are split out in the totals. This template aims to be as complete as possible in displaying prices and taxes to meet more strict tax regulations.
---
Customizer
These templates can be used out of the box or customized to your needs (prices including, excluding tax, additional columns, etc.).
Available columns:
Position (line number)
SKU
Thumbnail
Product (name)
Product Description (short or full)
Quantity
Product variation/item meta
Item meta (single)
Price (including/excluding tax, single/total, before/after discount)
Regular price
Discount
VAT
Tax rate (%)
Weight
Product Attribute
Custom Field (product)
Checkbox
Static text
Available totals:
Subtotal (including/excluding tax, before/after discount)
Discount (including/excluding tax)
Shipping (including/excluding tax)
Fees (including/excluding tax)
VAT/Taxes
Grand total (including/excluding tax)
Total weight of order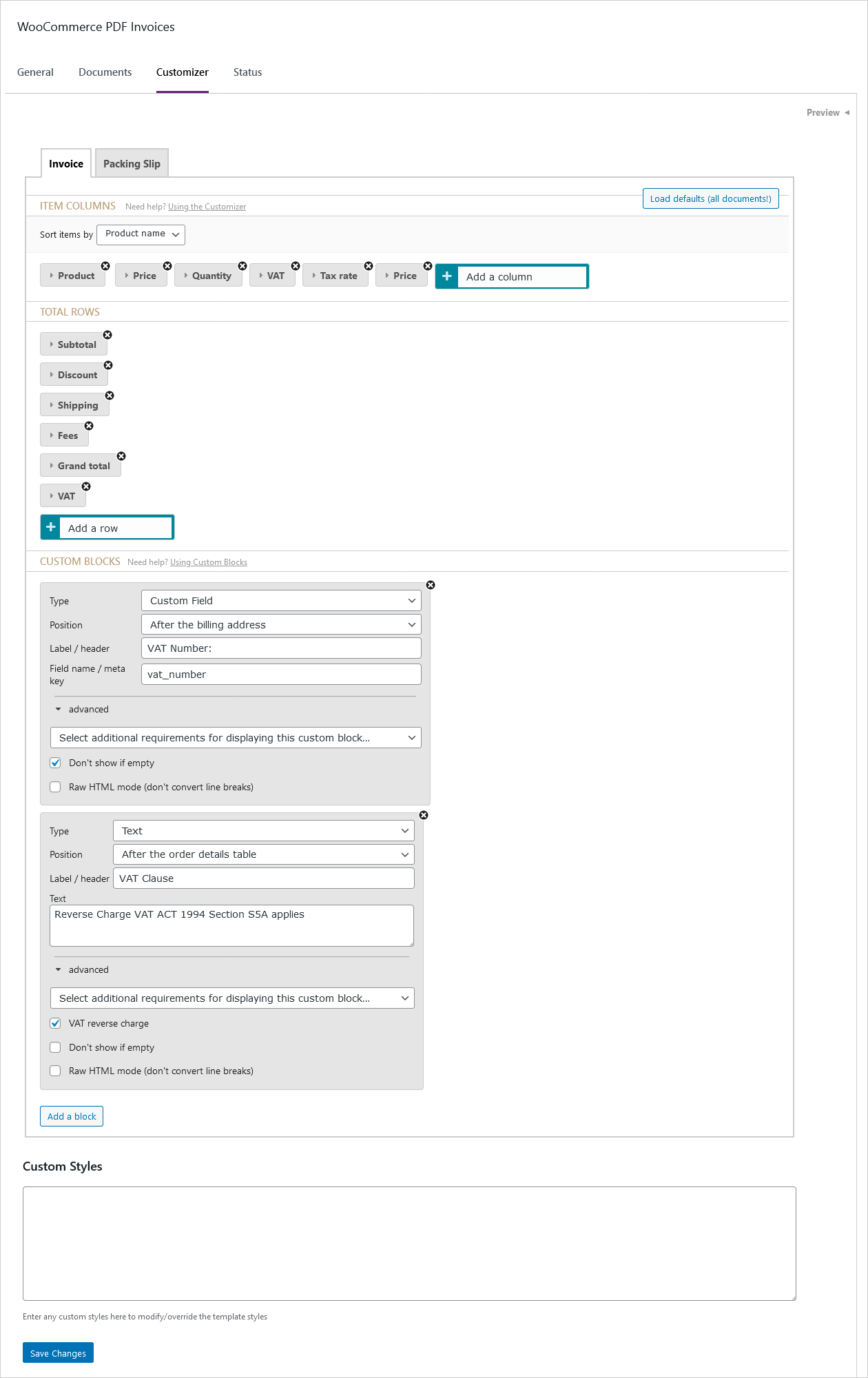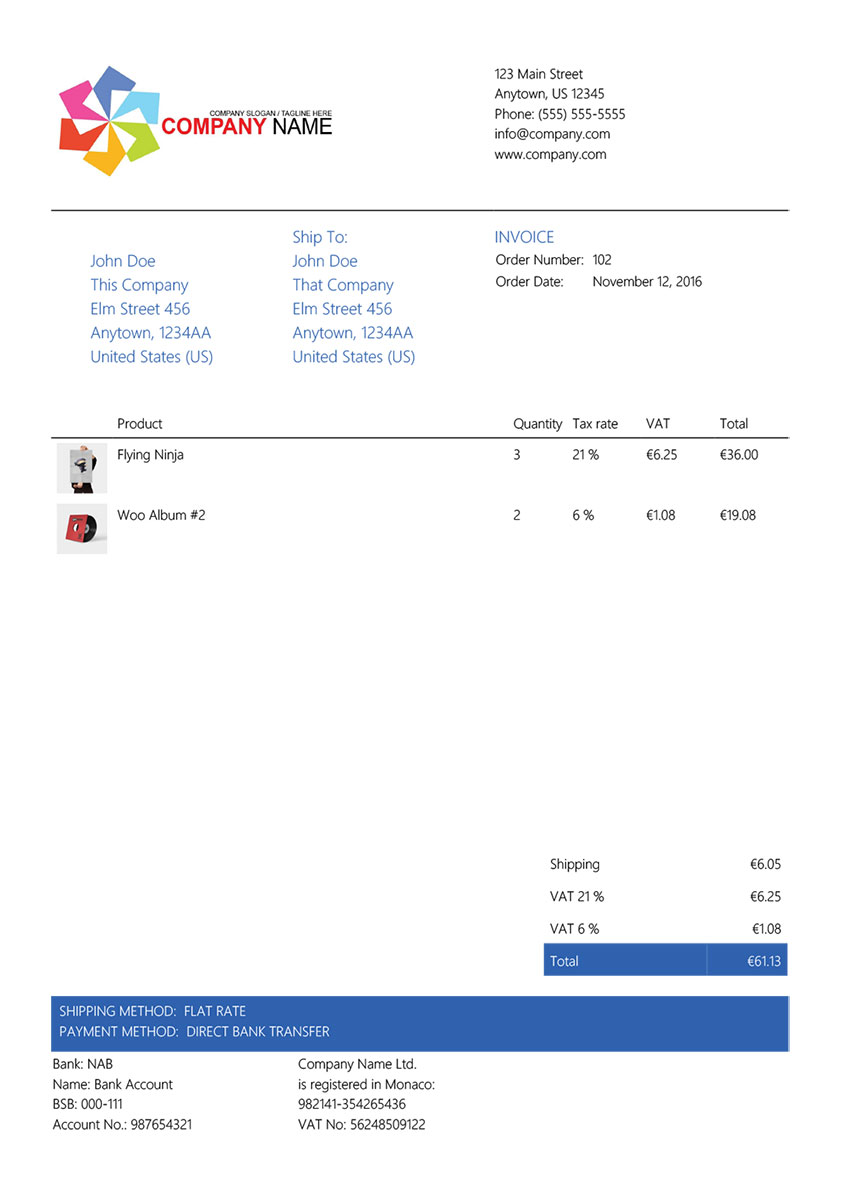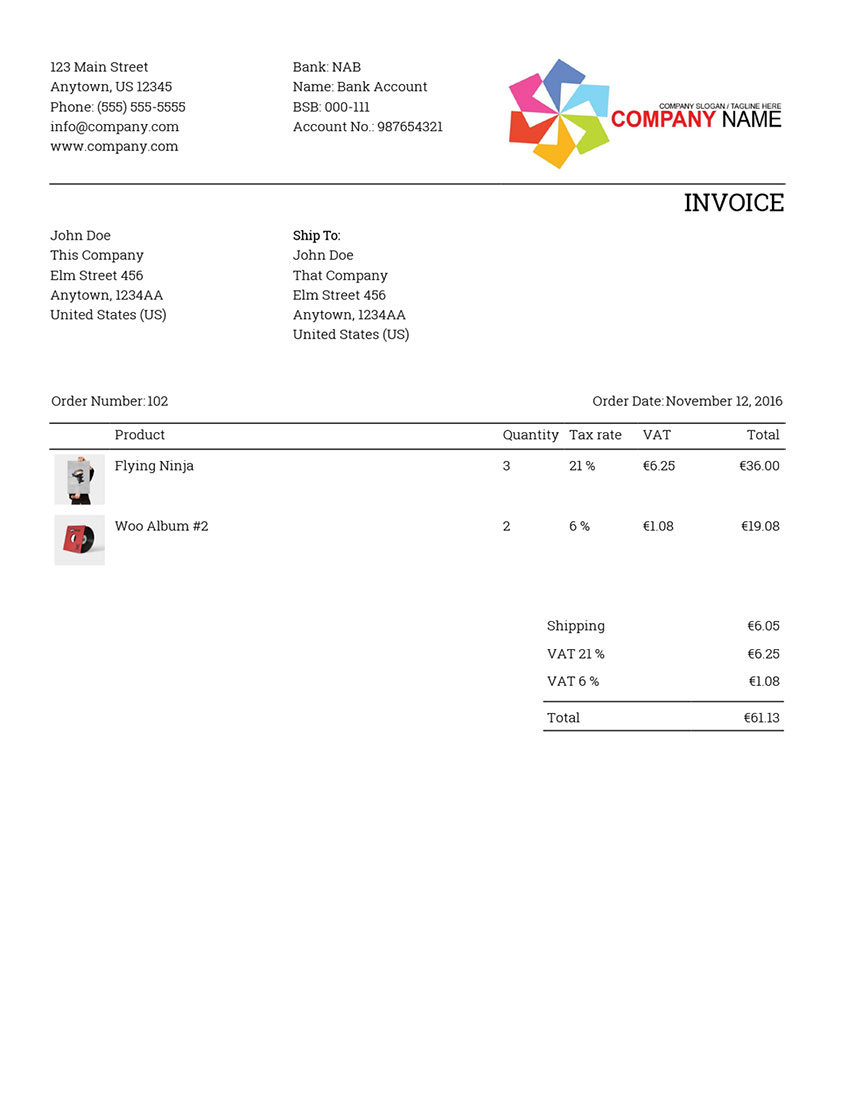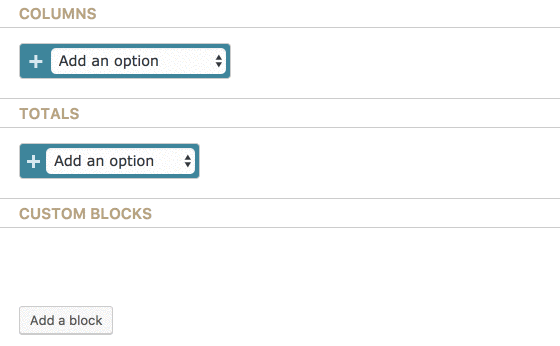 Reviews
after the last update we can no longer translate this module with loco translate and the RO language is translated only 20%
I required a filed to be shown and details on another field to be hidden. Support was fast and proactive. Above and beyond, Thanks team!
Invoices in Germany must follow many rules and I got everything done thanks the perfect and super helpful support of wpovernight! Highly recommended!
Im really surprised that arabic language is not showing in the PDF! This has caused confusion for my customers constantly bombarding me that address info is not there and are worried I wouldn't be able to deliver to them. How can I force unicode fonts to be used?
Ok im glad to find that there was a solution available through an extension to support Arabic text im happy now 🙂
I face same problem in Arabic, can you tell me what is the solution? please
Hello,
Customizer is really nice, but I need:
1) put on the invoice only 2 last digits from the year
2) align all prices and VAT on the right side
3) how can I send automatically the invoice to the mail of the customer?
4) may I export all the invoices data in a table?
The excellent immediate support!!!
Om een factuur te printen op labelpapier met zelfklevende labels moet ik een factuur hebben met een andere layout. Natuurlijk weer niet standaard in te stellen in woocommerce dus eerst een mailtje naar WPOvernight en inderdaad doet de naam zichzelf eer aan, vrijdag na kantoortijd een mailtje weg, nog geen uur later een reactie, hierop volgden nog een stuk of vier vragen die ook direct beantwoord werden, module aangeschaft, door WPOvernight ingesteld en precies het resultaat waar ik op hoopte.
Eindelijk krijgen onze veter, schoenpoets en inlegzolen klanten een mooie factuur en een mooie pakbon zonder knip en plakwerk. Hulde
Rene – http://www.veter.shop
Everything works great. Ewout also helped us with a small fix, so we could increase the compatibility with a third party plugin. Premium support and great plugin so far, highly recommended.
This plugin has all features you need to display invoice as you need.
They also help me with custom code because i setup a third party plugin for receipt.
I got the premium template plugin to get more control over my invoice through the customiser.
It worked fine, but didn't automatically integrate with my Marketplace Plugin (WCFM Ultimate), which, in hindsight, is totally understandable. Thanks to Ewout's awesome support, we got this working in no time.
I can highly recommend this plugin and the WPOvernight team!
Works right out of the box and can be customised to any degree, gotta love that. I highly recommend these templates and I think they should be bundled with Pro as the real value of this whole system only shows when using it all together.
I can highly recommend anyone to download this plugin. It works perfectly and the developers are very willing to help you out when you need any assistance. Thank you so much guys! I highly appreciate it.
The plugin is user friendly, affordable and well maintained. It gives loads of options and flexibility to make great invoices. I recommend to buy the package deal which covers all needs.
In case of problems installing or using the plugin, support is always quick and professional.
I just wanted to remake the default template without any hard steps, and this plugin did the thing! It saved so much time that you can't even imagine.
Support from the developer is even better, quick and helpful. I recommend it to all of you!
I've tried several Invoices plugins for woocommerce and I must say that Wpovernight's plugin is the best by far. It is simple, easy to configure and FREE:
https://es.wordpress.org/plugins/woocommerce-pdf-invoices-packing-slips/
After a time using it, I decided to buy these templates to look more professional and I can't be more happy. Also very easy to set up.
Apart from that, the support received is OUTSTANDING, just give a try and you'll be for sure surprised.
It would be great if they had more time to develop more plugins, they are all great!
Good job!
Fully customizable invoice templates in my own language. The invoices look professional and the support has been great.
Hi,
I have used different e-commerce last 5 years; opencart, magento,woocommerce and lost of diiferent plugins…and i am happy to say the Customer Service for this plugin PEFECT 🙂 and more than 5 STARS.
Thanks
Brilliant product and superb support on the extra tweaks from the developer Ewout. If you are thinking of trying to create your own or buying the one from Woo Commerce then save your money and get this instead.
Works great. Setting up the license could be slightly simpler and I would still like a 'produce test pdf invoice' button but otherwise an ideal combo with WooCommerce PDF Invoices & Packaging Slip if you want to add BTW / VAT / whatever sales taxes are called in your country. If you think about it, it's really strange that this functionality (invoice pdf's with the right info and tax calculation on it) is missing from the WooCommerce setup in the first place, because you always need it. Support by mail was very fast. Thank you.
Good plugin – with best support i ever seen
You get so much for free from wpovernight, just not the Dutch VAT percentages I needed. I was pissed, but in the end I caved and this is the only place I spend money on software for my whole company. This made my bookkeeping easy, service to customers great and I have peace of mind.
Solved all my problems quickly and satisfied of the functionalities !
Simple and functional. Premium support, don't think it twice, you will have pretty and functional invoices in 5 minutes.
This saved me from a lot of problems and now i can send Nice looking invoice to my customer.
Just what I had been looking for, saved me the headache of worrying about design. Thank you!
At First, I tried saving 19 dollars and make my own invoice templates hoping I can have my own features in them. But after hours of coding, I didn't get my results and desperately bought this template package. This is what I got:
– Proffesional looking invoices and packing slips
– All my features (like including Invoice AND shipping address, VAT Number)
– Extra formatting help by the developer (Ewout)
A week later down the road.. I realize I saved so much time with the help of this template and Ewout that it is far more worth than the 19 USD spent!
I HIGHLY reccomend this as you will get what you need, and probably much more!
Excellent ! All my issues around invoicing and refunds sorted out with this plugin.

Two queries though

Any idea how to reduce the font size in the text in footer?

How to issue receipts for successful payments?
You must log in and be a buyer of this download to submit a review.