WooCommerce Print Order List is an extension that allows you to print a list of all your WooCommerce orders. Simply select them in the WooCommerce orders dashboard, select "Print order list" from the bulk actions and hit Apply, or export a date range with specific statuses from the export page. You can change the contents of the order list via the settings page, and for even more control you can customize the order list template (HTML/CSS/simple PHP based) to your wishes. In addition to the list of orders, you can also print a summary or all products and quantities, which makes it possible to use this as a picklist for woocommerce orders!
Main features:
Quickly print out a comprehensive overview of all selected orders
Print a summary of quantities for all products in the order list (to use as a woocommerce order picklist)
Set the order list contents to your wishes (see screenshots below for all settings)
Advanced template customization of the order list is possible with HTML & CSS (+ Simple PHP)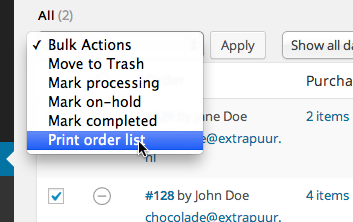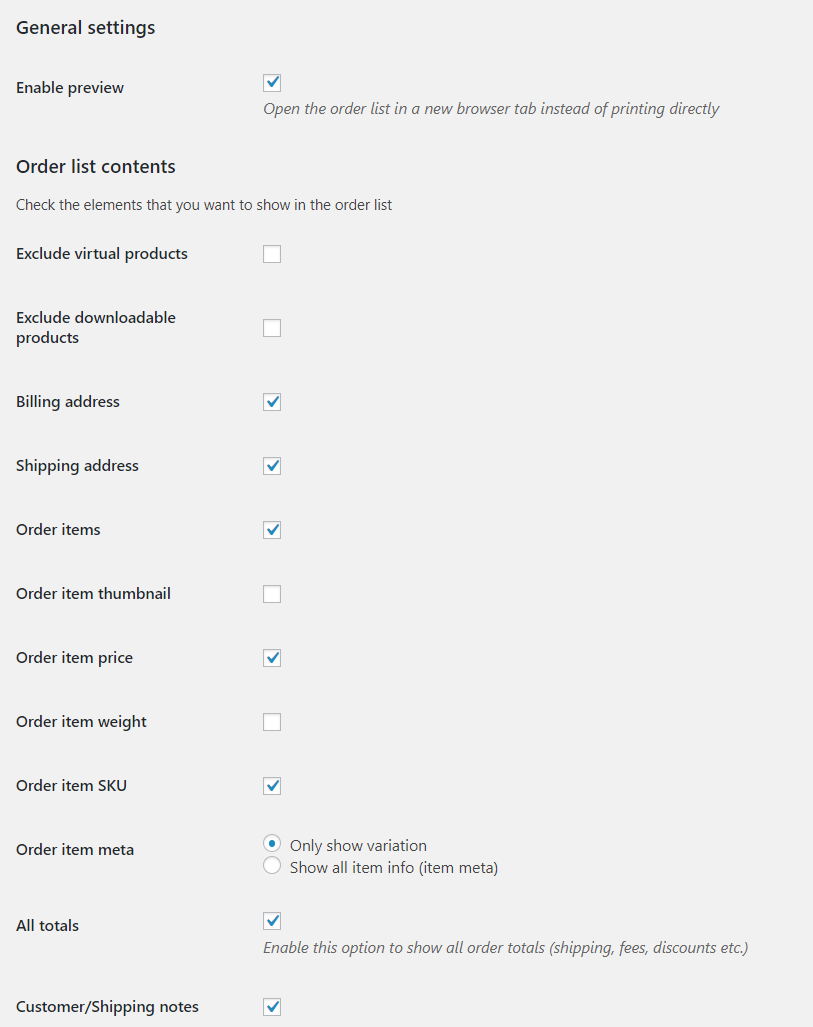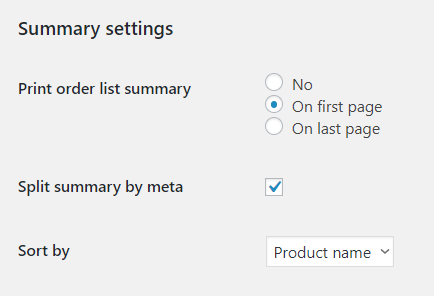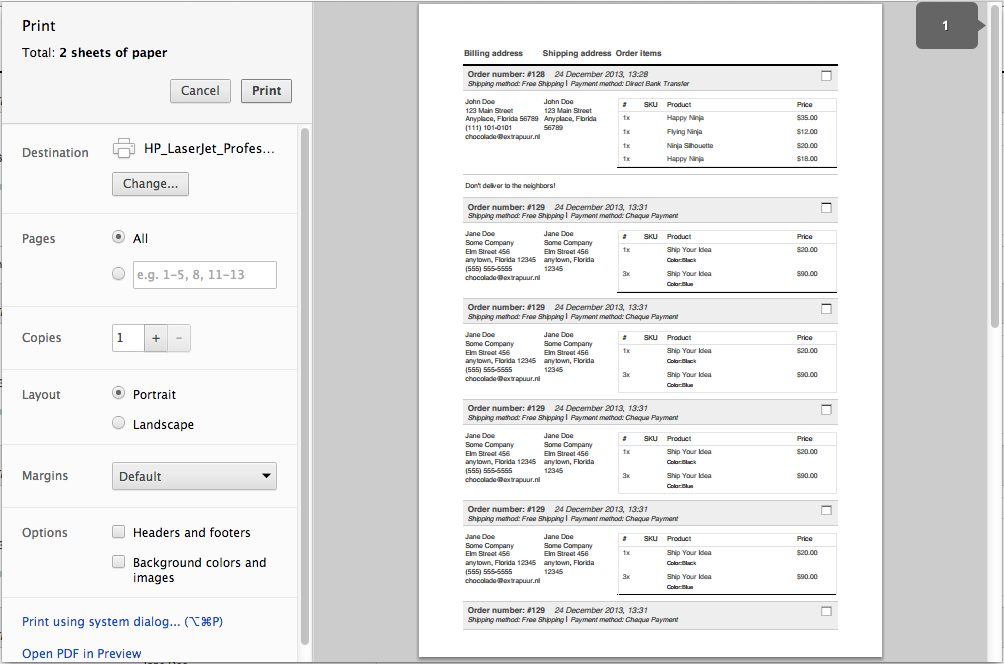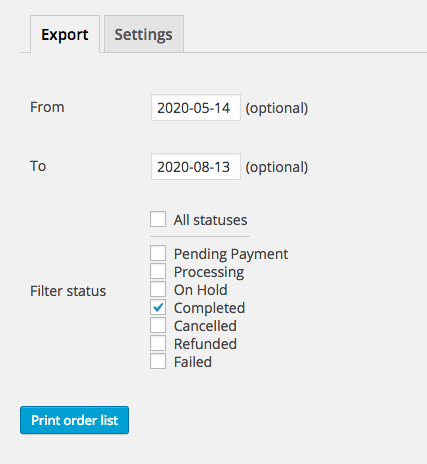 Reviews
At the same time simple and options to customise – made our packing process very simple by printing out a consolidated list with only essential information for the warehouse (customer name, products with qty and variation)
Incredibly useful plugin which we use for two purposes: 1) Printing lists of selected order details to send to the workshop. 2) Generating a pick list for packing up these orders. The developer has customised this for me so I can group my picklists by primary product category which works perfectly. Thanks!
I noticed that Paypal and Stripe fees were in custom fields in my WooCommerce orders, but I could not find a report anywhere that I could use for my accounting records and for filling the order.
The plug-in author worked with me until those fees printed on the reports! Getting a custom field to show up was beyond my limited programming skills.
Now I can print all the Paypal orders, then select and print all the Stripe orders. Fill the orders. And then staple everything together with the Deposit printout from Quickbooks with the total adjusted by the amount of the merchant fees. Nice and neat without the extra steps of looking up how much the fees were for each order.
I am thrilled! Thanks.
Very well made and thought out plugin. So much customization is possible and the plugin developer is very responsive. There are even check boxes for each order so the person doing pick-and-pack can keep track of what has been done and what is remaining. Lots of additional settings can be done thanks to filters and hooks. A+ plugin and developer, highly recommended.
You must log in and be a buyer of this download to submit a review.