This plugin adds the option of adding one off products to a WooCommerce order in the backend. WooCommerce does not allow you to add custom products to an order if they are not in the product database / catalogue, but sometimes you just want to quickly add a product without having to go through setting up a complete product. With this plugin all it takes is a few clicks from the order backend!
Features: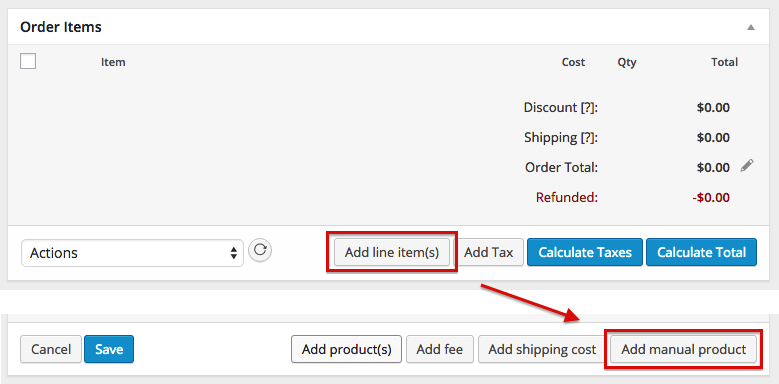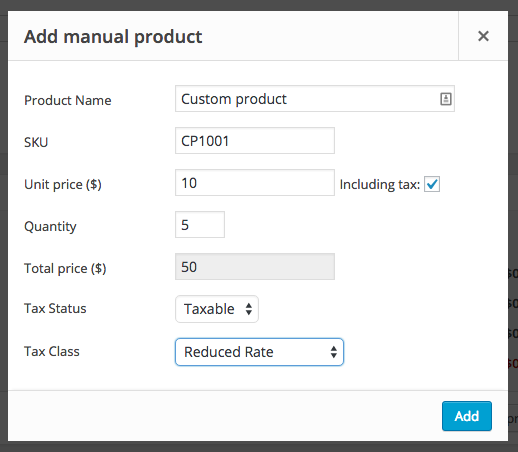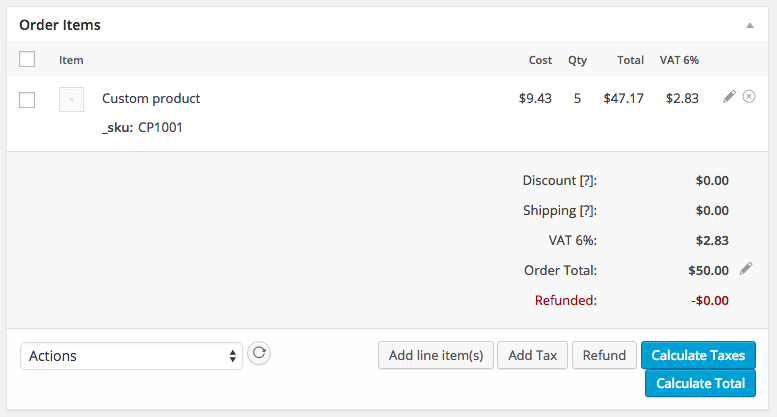 woocommerce-manual-products-workflow
WooCommerce Quick Manual Products dialog
woocommerce-manual-product-result
Reviews
Very easy to add products to an order without having to create a real product.
Just what i was looking for!
Absolutely great! Finally a way to (easy) make custom orders / invoices, without making a custom product again and again.
Works easy and does everything it needs to do. Saves a lot of time!
This works really well if you want to create a quote quickly.
This plugin has allowed me to replace a much more complex and expensive proposal software. For those instances where you need to propose a specific amount for a specific project that only applies to your recipient (like many B2B consulting projects), this plugin lets you name your custom 'product' (that is NOT in the Woo Commerce store, for instance), add a price, a SKU, tax and then email the proposal to the client. Great, fast service from Ewout and company too. Highly recommend this company and their products. I'm very satisfied.
You must log in and be a buyer of this download to submit a review.