Offer bulk purchasing & help your customers buy more.
This plugin helps you sell more by letting you add a WooCommerce bulk order form to your website in seconds via the [wcbulkorder] shortcode. The shortcode is extremely customizable and includes the following awesome features:
Let user search by product id, title, sku, or all
Choose from 5 different label outputs for the product field on your bulk order form
Automatically add extra product rows with the 'add row' button (can be turned on or off)*
Set default number of rows*
Set title for product input field column*
Set title for quantity input field column*
Set title for price input field column*
Display price (can be turned on or off)*
Price totals are calculated in real time
Create as many shortcodes as you want!
*Customizable for each shortcode.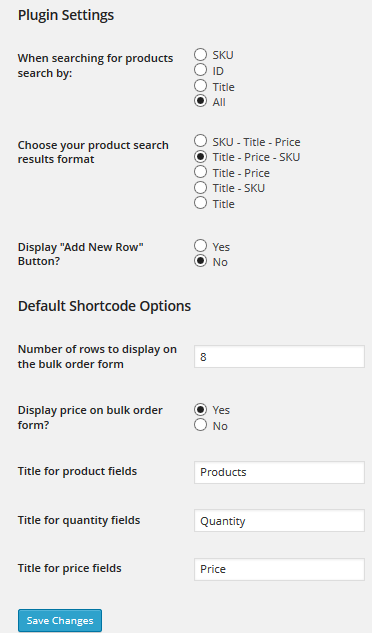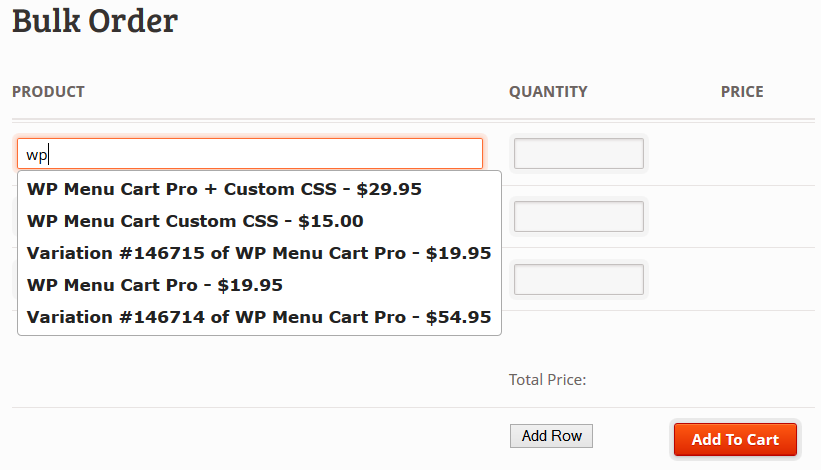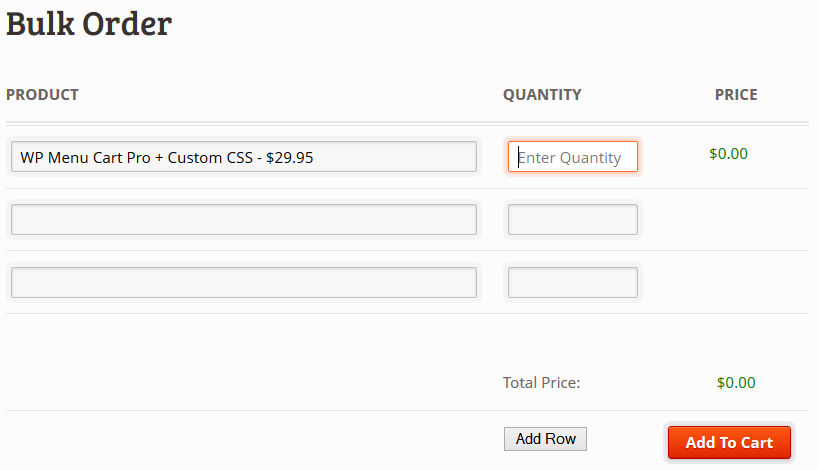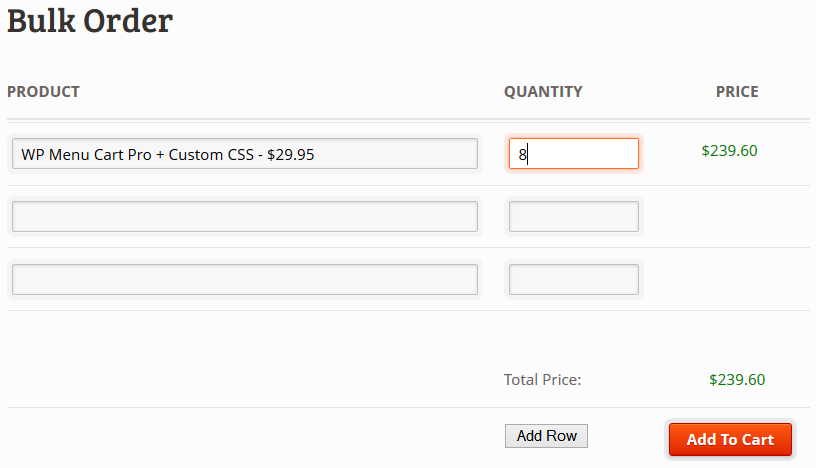 Reviews
Hello!
It is possible to show dynamic price instead of regular in product list?
My company uses this plugin for 6 ecommerce websites and we absolutely love it. So much so, that when it was down for two weeks due to a plugin interference, my coworkers were asking daily when it was going to be fixed.
Jeremiah was awesome in helping me troubleshoot my problem. It turns out that there was no issue with the plugin, but he was helpful in pointing me in the direction where my site was broken. I think this was great because it shows that when I do have an issue, it will be answered professionally and promptly. The fact that he went the extra distance to help me, spoke volumes about his willingness to stand behind his product. That is something that is important to me.
You must log in and be a buyer of this download to submit a review.